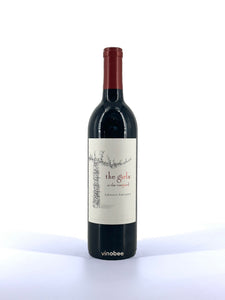 the girls in the vineyard North Coast Cabernet Sauvignon 2020 750ML
SKU: 445845-1
the girls in the vineyard North Coast Cabernet Sauvignon 2020 750ML
Cabernet Sauvignon from North Coast, California
Notes from the Winemaker
Cassis and bramble fruit with a hint of Mother Earth and sufficient cocoa to make it interesting. It tastes like cabernet. Nuanced and satisfying, you will not be disappointed in flavors that pour out of this bottle. 
About The Girls In The Vineyard
Art+Farm founders, Rob & Kat McDonald have always done things their way. When Kat graduated from college and all her friends were getting jobs at McCann Erickson or Deloite, she packed a bag and moved to Australia. Upon returning to the US with her Australian husband, Rob, they set about importing Australian wine when most Americans didn't know they produced wine in Australia. And not just any Australian wine. Old Bridge Cellars, their company, imported some of the most iconic wines from down under: D'Arenberg, Jasper Hill, Yarra Yering, Leeuwin Estate.
After selling Old Bridge Cellars in 2003, Rob and Kat planted vineyards in Australia and Napa Valley and started on their next chapter, understanding what made great wines- great – from the soil up. Not being content with just farming, Rob & Kat founded Art+Farm in 2008. Their girls in the vineyard wines saw incredible flavor at a great value for day to day drinking.
Rob was raised in the hills of Adelaide, South Australia. He was a Naval Officer, ran a pub, owned a bungee jumping company, loves to water ski and snowboard and has never been drunk under the table by anyone.
Kat, grew up in New Orleans, has a law degree she will only use if forced and can use the f-word as multiple parts of speech in a 4 word sentence.  With their children, Rob & Kat call Napa Valley home.