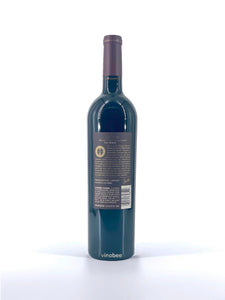 J. Lohr Hilltop Cabernet Sauvignon 2020 750ML
SKU: 168407-1
J. Lohr Hilltop Cabernet Sauvignon 2020 750ML
Cabernet Sauvignon from Paso Robles, Central Coast, California
Notes from the Winemaker
The 2020 J. Lohr Hilltop Cabernet Sauvignon displays trademark aromas of blackberry, black currant, and toasted pastry crust. Dense and soft on the palate. Elegant layers of black and red currants leave a bright finish, accented by spice and pastry notes from extended oak aging.
Blend: 91% Cabernet Sauvignon, 4% Petit Verdot, 3% Malbec, 2% Cabernet Franc
Reviews and Accolades
92 Points/Wine Enthusiast
Dried berry paste and light oak aromas show on the restrained nose of this always popular bottling. Smoothly integrated tannins surround the sip, where steadily rising flavors of blackberry and strawberry are dusted in milk chocolate and herb elements.