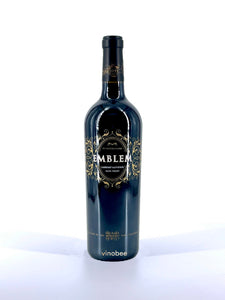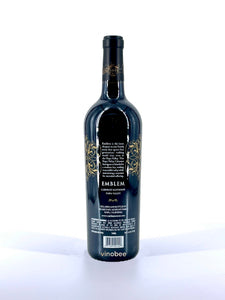 Emblem by Michael Mondavi Napa Valley Cabernet Sauvignon 2017 750ML
SKU: 416714-1
Emblem by Michael Mondavi Napa Valley Cabernet Sauvignon 2017
Cabernet Sauvignon from Napa Valley, California
Notes from the Winemaker
The Emblem Napa Valley Cabernet Sauvignon is a ripe and plummy wine with chocolate and hazelnut undertones. Medium to full body, round tannins and a flavorful finish. Well balanced, with a soft and layered mouth feel make this wine a simply delicious expression of Napa Valley Cabernet Sauvignon.
Emblem by Michael Mondavi
Four generations of our family have helped bring Napa Valley Cabernet Sauvignon to the forefront of the fine wine world. The artistry and passion that continue to support this rich winemaking tradition have inspired Michael and his son, Rob to create the unparalleled quality of Emblem from Napa Valley's most exceptional Cabernet Sauvignon sub-appellations and vineyards.
The Oso Vineyard Cabernet Sauvignon is harvested from our family's Oso Vineyard. Planted on slopes rising up from Schwartz Creek, it is nestled between Sugarloaf and Howell Mountains in Napa Valley, where the historic Oat Hill Mine Road begins its ascent over the mountain toward Calistoga. There, the vines grow on beautiful, stone-lined terraces, out of a rocky, porous soil. The high drainage stresses the vines, leading to high flavor concentration. The fruit remains fresh and vibrant throughout the growing season due to mild temperatures –warmer evenings and cooler days than on the valley floor –and afternoon breezes that blow straight down the vineyard rows. From the soil and elevation this mountain fruit extracts intense varietal characteristics, a firm structure, and excellent aging potential.

The Rutherford Cabernet Sauvignon is harvested from a single Rutherford vineyard east of the Napa River extending to Conn Creek, in the alluvial fan of the VacaRange, a place where our family has 25 years of winegrowing experience. The valley floor's warm climate and deep, well-drained soils produce vigorous vines that receive more sun exposure than in other parts of the Napa Valley. To moderate and distribute the sun's heat, the vines are planted in east-west facing rows, and a single-sided ballerina trellising system shades the fruit from intense morning sun. Rutherford historically produces classic Napa Valley Cabernet Sauvignon fruit of excellent quality.
Reviews and Accolades
2016 91 Points/Wilfred Wong
2015 90 Points/Wilfred Wong
2014 91 Points/Wilfred Wong