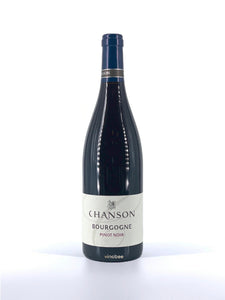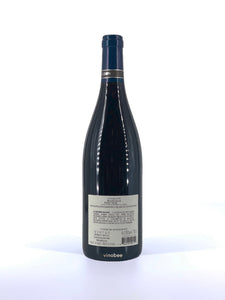 Chanson Le Bourgogne Rouge Pinot Noir 2018 750ML
SKU: 391521-1
Chanson Bourgogne Rouge Pinot Noir 2018 750ML
Pinot Noir from Burgundy, France
Notes from the Winemaker
The grapes for Domaine Chanson's Bourgogne Rouge are sourced exclusively from select estate-owned vineyards in the Côte de Nuits, as well as several terroirs located in the southern part of the Côte de Beaune.
Vineyard
The vineyards have clay-limestone soils. As with all their grower relationships, Chanson harvests all fruit with their team in order to maximize control over fruit quality and picking times.
Winemaking
The wine is for the most part left alone, as the philosophy is one of "infusion rather than construction." The wine is vinified 100% whole cluster to extract a deeper color and enhance the structure and aromatic complexity. The major condition is that the grapes must be perfect in terms of ripeness and condition. The reds have a perceptible style as a result: beautiful aromatics with complex spice complementing fruit on the nose and palate. Chanson also strives to maximize the preservation of fresh fruit characteristics, which is why grapes are chilled immediately on arrival in a proprietary tunnel that provides a very quick chill with no oxygen exposure. Reds then get a long cold soak and maceration. Then, Champagne-style fractional pressing is practiced to gently extract the purest juice. Malolactic fermentation takes place in barrel on the fine lees with no batonnage. Oak is used conservatively, with no more than 30% for the reds.
Tasting Note
Dark ruby color with purple nuances. Intense aromas of ripe black berries (black currant) mixed with spices and licorice. Crunchy and generous. Complex and deep texture. Well-crafted tannins. Long and fruity aftertaste.
Food Pairing
Super "everyday" Burgundy, ideal with braised and
roasted meats, as well as meat-sauced pastas.