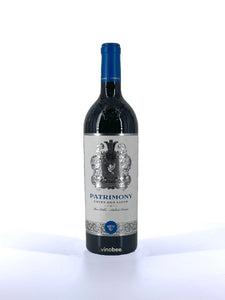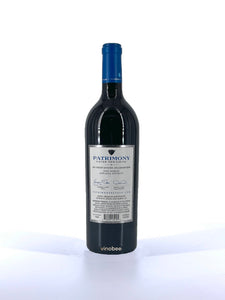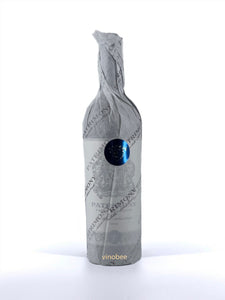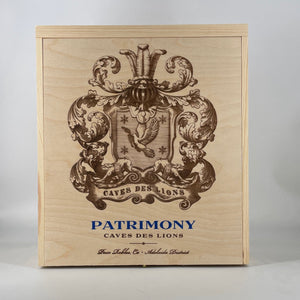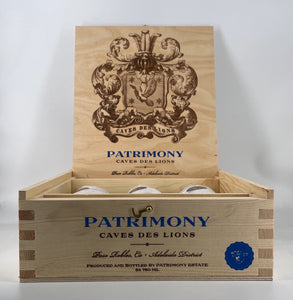 DAOU Patrimony Cave Des Lions Adelaida District Paso Robles Red Blend 2019 750ML
SKU: 449698-1
DAOU Patrimony Caves De Lions Adelaida District Paso Robles Red Blend 2019 750ML
The 2018 Caves des Lions is a blend of 60% Cabernet Sauvignon and 40% Cabernet Franc, expected to age 28 months in 100% new French oak. It has a deep ruby-purple color and deep scents of rose petals, cured meats, tobacco leaves and cedar over a core of pure, crushed blackcurrants with loads of exotic perfume.
Critics have scored this as one of the top 5 Adelaida District wines: The Wine Advocate gave the 2018 vintage a score of 98.
Winemaker Notes
Ink Purple in color, this wine that comes from the homes of Daniel and Georges DAOU, provides the deepest expression of a marriage between Cabernet Sauvignon and Cabernet Franc. At the first sip, the density of this wine strikes you as something ethereal. On the nose, you are mesmerized with scents of rose petals, cigar box, blackberry Jam, Dark cherries, hibiscus, stone fruit, vanilla and dark chocolate. The tannins are soft and supple with an underlying power that spells elegance throughout the entire tasting experience. The middle palate is balanced and delivers a smooth transition between the attack and the finish. The finish won't stop while keeping the wine fresh and vibrant.
Critical Acclaim
Earthy scents of truffle and licorice tempt the palate, encouraging further investigation. Mint coats a deep, rich blackberry core. Black-tea and dark-chocolate tannins wrap around the tongue as crushed stone intertwines with dried heather, creating a chalky sensation. This blend of 60% Cabernet Sauvignon and 40% Cab Franc is almost more Bordeaux-like than Paso—but it's arguably more Paso than any other wine in the world.
The 2018 Caves des Lions is powerful and velvety, a blend of 64% Cabernet Sauvignon and 36% Cabernet Franc made with free-run juice and aged 28 months in 100% new French oak. It needs plenty of air before unfolding to singular aromas of fresh tobacco leaves and mushroom powder, potpourri and bitter chocolate, shifting from savory fruit to stony mineral notes in the glass over time. The cashmere-textured palate offers youthful Morello cherries and spices, kaleidoscopic and persistent, its flavors lingering long after the last sip is gone. Rating : 98+
From vines around the winemaker's house, the 2018 Patrimony Caves Des Lions is 60% Cabernet Sauvignon and 40% Cabernet Franc that will see 28 months in new French oak. Lots of smoke tobacco, blackcurrants, chocolate, damp earth, vanilla bean, and Asian spices dominate the bouquet, and it has a pure, already complex style aromatically. Rich, full-bodied, and gorgeously textured on the palate, it's another winner that's going to drink nicely right out of the gate yet also evolve for 15+ years.

James Suckling
Extremely perfumed and bright with blackberry and blueberry character. Some dried tobacco, too. Full-bodied, tight and focused with savory flavor. Soft, fine tannins. Seaweed and soya to the dark-fruit flavors. Ripe fruit in the center palate. Drinkable now, but better in three or four years with bottle age. 60% cabernet sauvignon and 40% cabernet franc.
Please contact us if you wish to purchase the beautiful three bottles collector's gift set in wooden box as shown in the pictures!
About DAOU Family Estates
Family owned and operated, DAOU Family Estates is committed to producing collectible, world-class wines to rival the most respected appellations in the world. DAOU Mountain's combination of remarkable geology, microclimate, a 2,200-foot elevation, and steep slopes gives it a terroir described as "a jewel of ecological elements." As stewards of this beautiful terroir, we passionately make fine wines that honestly and accurately reflect the potential of the estate.