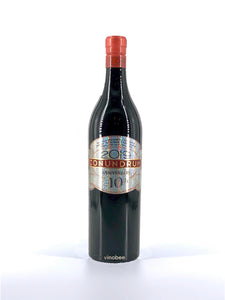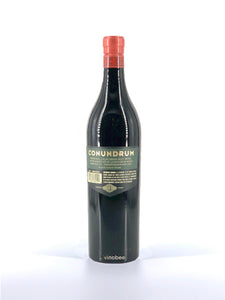 Conundrum California Anniversary 10th Red Blend 2019 750ML
SKU: 419770-1
Conundrum California Anniversary 10th Red Blend 2019 750ML
Other Red Blends from California
Notes from the Winemaker
Sourced from premier California winegrowing regions, Conundrum Red features dark red varietals including Petite Sirah, Zinfandel and Cabernet Sauvignon. It is serious yet lighthearted, complex and approachable. With lavish flavors of cherries and baking chocolate, this wine has granular tannins that provide a smooth and grippy character. Be daring and drink slightly chilled to enhance the fruit profile and enjoy any time of year.
Conundrum Red was created as a "sibling wine" to Conundrum White, which got its start in 1989. The late Charlie Wagner Sr., who founded Caymus Vineyards with his wife Lorna and son Chuck, would mix wines at the dinner table to find the perfect pairing for his meal. Blending wines was unheard of back then, but Conundrum White quickly took off, its inventiveness a perfect match for the diverse foods emerging at the time. Fast-forward to 2011. Namesake Charlie Wagner followed in his grandfather's footsteps with the first release of Conundrum Red – embracing the chance to explore premier vineyards throughout California and produce a wine with "no rules." He maintains that philosophy today, crediting wine drinkers with an open-mindedness that has propelled Conundrum Red to ever greater popularity. "The future," Charlie says, "feels wide open."
*This wine was released with two different labels. Customers may receive either label featured above. Specific labels cannot be requested.