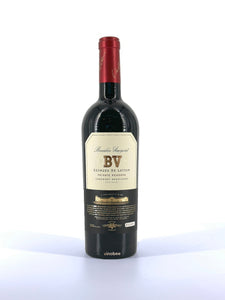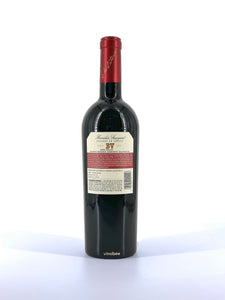 Beaulieu Vineyard (BV) Georges De Latour Private Reserve Cabernet Sauvignon 2019 750ML
SKU: 452333-1
Beaulieu Vineyard (BV) Georges De Latour Private Reserve Cabernet Sauvignon 2019 750ML
Cabernet Sauvignon from North Coast, California
Notes from the Winemaker
Georges de Latour Private Reserve Cabernet Sauvignon, The Original Napa Valley Cult Cabernet!
The Georges de Latour Name Is Now a Wine Legacy
When André Tchelistcheff joined Beaulieu Vineyards in 1938, he tasted the de Latour family's private wine - what they called "Private Reserve" - from the 1936 vintage. This Cabernet Sauvignon-based wine was so distinctive that Tchelistcheff insisted it be bottled and sold as the the winery's flagship offering. In 1940, Beaulieu Vineyards released the first vintage of Private Reserve and named it in our founder's honor. The resulting wine became the first release of Georges de Latour Private Reserve Cabernet Sauvignon, a wine that was destined to become Napa Valley's first "cult" Cabernet. In 70+ years since, Georges de Latour Private Reserve Cabernet Sauvignon has become the benchmark of Napa Valley Cabernet as one of the most collected American wines.
Review and Accolades
100 Points/James Suckling
#1 World Wine of the Year 2022** Wow! The aromas to this are really exceptional, with a tangerine edge to the blackcurrants, graphite, lead pencil, flowers and wet earth. It changes all the time. So expressive and refined. Full-bodied with great intensity and depth of fruit. The ultra-fine tannins display millions of layers. The texture on the palate is superb and lasts for minutes. This is the new 1974 George de Latour, which was a legend. Real Napa Valley red here. Drinkable now, to understand it, but truly great in five to six years and onwards. Benchmark.
99 Points/Jeb Dunnuck
Lastly, the Grand Vin 2019 Cabernet Sauvignon Georges De Latour Private Reserve is just about pure perfection, and the fact that there are roughly 12,000 cases is incredible. Classis darker fruits (cassis, currants) as well as chocolate, leafy tobacco, and loamy earth all define the bouquet, and this full-bodied, concentrated, powerful, yet also elegant 2019 has the balance and structure to evolve for decades. It should be relatively easy to find this in the market, and you won't be disappointed.

97 Points/Decanter
Fragranced and richly fruited on the nose, vivid and vibrant. Smooth yet with crunchy fruit, this makes an immediate impression. Exuberant, racy and fruit forward with a sense of detail and character. I like the soft floral touches, the sweet blackcurrants and red berry elements, the chalky, minty fresh edges as well as some wild thyme and bay leaf herbal notes and a soft dusting of coffee and cocoa powder. Lots of tension still but also richness and concentration. The powdery yet also fleshy texture is so captivating and together with a mouthwatering capacity gives this wine such star power. Elegant and refined with supreme freshness and a real sense of vibrancy. That said, it's more serious than the stunning 2018, less immediately approachable - it feels cooler but with more precision. One to wait for. Amazing styling going on by winemaker Trevor Durling. This has to be one of the best value Napa Valley wines going. Ageing 20 months in French oak (95% new). More Petit Verdot in the blend than usual at 9%.

97 Points/Wine Enthusiast
Another stunning vintage of this classic wine, blended with 9% Petit Verdot, this wine is dark and brooding in black cherry, cassis and currant, with a rich nose of baking spice. Lengthy and generous in tannin, it shows a backbone of ageworthy structure and complexity, with a lasting thread of dark chocolate. Enjoy best from 2029–2039.

94 Points/Robert Parker's Wine Advocate
While the quality of the 2019 Cabernet Sauvignon Private Reserve Georges de Latour is indeed excellent, what may be even more impressive is that there are more than 12,000 cases of the stuff. Marked by scents of cherries, dusty earth, dried herbs and hints of cedar, it's full-bodied, silky and complex, with a lingering finish. It doesn't require much cellaring, but it should drink well for close to two decades. Nicely done.

94 Points/Wine & Spirits
Trevor Durling hit another home run with the 2019 Georges de Latour, a brilliant follow-up to his 2017. He selects the fruit from BV1 and BV2, parcels on the western benchlands of Rutherford, fi rst planted by Georges de Latour in the early 1900s. The latest generation of vines produced a silken cabernet in 2019, its fi rm, grape-skin tannins surrounding ripe purpleplum fruit, lasting on that fruit perfume with a sense of restraint and elegance. This is the kind of gracious cabernet that made the Rutherford Bench famous.

93 Points/Wine Spectator
A dark, winey style, with a core of gently steeped black currant and blackberry fruit flavors that tumble around with warm earth, dark licorice and roasted alder. Gaining nice contrast from a flash of violet, this is tightly focused and bears a dust-tinged structure, signaling the need for a touch of cellaring to stretch out fully. Best from 2024.