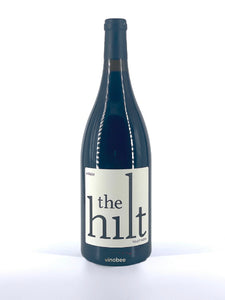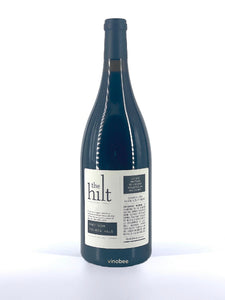 The Hilt Estate Pinot Noir Sta. Rita Hills 2017 1.5L Magnum
SKU: 519057-1
The Hilt Estate Pinot Noir Started. Rita Hills 2017 1.5L Magnum
From the producer:
The Hilt is defined by its three maritime influenced vineyards in the southwest corner of the Sta. Rita Hills appellation: Radian, Bentrock and Puerta del Mar. ≠STAT≠ - The ≠state wines are defined by the fruit and flavors of our little southwestern corner of the Sta. Rita Hills. They speak of the nuances and complexities of our properties as a whole. These wines take into account the many aspects, clones, soil types, and other properties of our estate. They give us the maximum amount of blending components and represent the most complete wines in our portfolio.
About the Vintage:
The Hilt Estate vineyards produced wines of purity and balance in 2017. Nothing is out of place in these harmonious and supple blends. These are two high impact wines that speak of our vineyard with more transparency than ever before, likely due in large part to three years of our meticulous farming. Tasting these wines immediately takes one on a tour of our cool southwest corner of the Sta Rita Hills.
Matt Dees, Winemaker Notes:
Savory, dark and perfumed pinot noir. Lifted notes of rose petals, black cherry, dried tobacco, blood orange, sage, pomegranate and cracked white pepper. Bright and savory red fruit with salinity, fresh herbs and focus. Lightness and charm on the palate with darker overtones of earth and dust. Gentle tannins with a vinous touch from minimal stem inclusion combine to make a finish that lingers. Ultimately a wine defined by elegance and precision. The balanced and complete sum of the best parts of our ≠state vineyards in one bottle.
Reviews:
92 - 95 Points, Antonio Galloni, Vinous - Sept. 2018
93 - 95 Points, Jeb Dunnuck, jebdunnuck.com - Oct. 2018
91 Points, Erin Brooks, The Wine Advocate - Sept. 2019