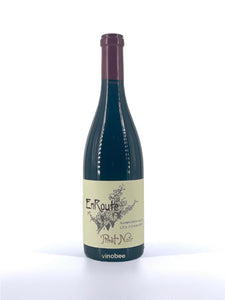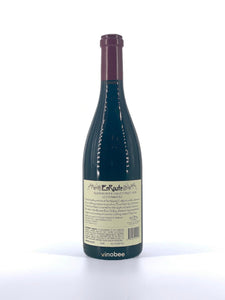 EnRoute Pinot Noir Les Pommiers Russian River Valley 2019 750ML
SKU: 16648-1
EnRoute Pinot Noir Les Pommiers Russian River Valley 2019 750ML
Pinot Noir from Russian River, Sonoma County, California
Notes from the Winemaker
Silky dark cherry, elegant notes of warm spice and a finish as long as they come, "Les Pommiers" reveals gorgeous Russian River Valley flavor in every sip. Gather, uncork and captivate.
Tasting Notes
Plush and ripe on the palate, the 2019 "Les Pommiers" offers bright notes of raspberry preserves and forest floor, plus the baking spice and confectionary accents that result from an elegant balance of new and neutral oak. There's a beautiful purity of fruit from start to end, with generous berry notes and clove accents that pop on the finish.
Vineyard Description
EnRoute Northern Spy Vineyard in Russian River Valley's Green Valley AVA was an abandoned apple orchard that was groomedspecifically for EnRoute. We are thrilled with the quality of the fruit coming from this site, which grows on the region's famous Goldridge soils. Pommard 5, Mt. Eden, Swan, 2A and Dijon clones 115 and 777 are planted on 101-14 rootstock with 4 x 7 spacing in this vineyard. Our Amber Ridge Vineyard is located on rolling terrain in the upper Middle Reach area of the Russian River Valley. Planted with bilateral vertical trellising, the clonal mix includes Pommard 5, Calera and Dijon clones 115, 667 and 777 using 101-14 rootstock to limit vigor. Manzana Vineyard continues to play an importantrole in the Les Pommiers blend, with its hillside fruit planted in Green Valley to Dijon clones 114, 115 and Pommard 5.
Reviews and Accolades
91 Points, Virginie Boone, Wine Enthusiasts 
This wine is thick and rich, with an earthy, stemmy quality that intrigues. The full-bodied palate offers ripe strawberry and cherry flavors, with a savory edge of tea and forest floor that persists.